The trendy baggy pants are updated to a more youthful classic the jumper pants. Drawcord waist allows for a more fitted waistline to contrast with the very roomy legs. Color: Black, Materials: Cotton, Size: M: Total Length: 116cm, Hips: 122cm, Abdominal...
---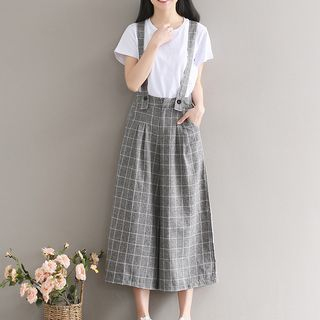 Brand from China: chome. Color: Gray, Materials: Cotton, Linen, Size: S: Total Length: 78cm, Waist: 64cm, Hem: 76cm, Front Rise: 30cm, Back Rise: 46cm M: Total Length: 79cm, Waist: 68cm, Hem: 78cm, Front Rise: 31cm, Back Rise: 47cm L: Total Length: 80cm,...
---
Results from Amazon.com...
Search for brand:chome: on Amazon...
About Us | Contact Us | Privacy Policy | Terms of Use | Support Centre | Partners| Articles
Automotive | Books and Media | Health and Beauty | Games and Toys | Home and Garden | Electronic | Eye Glasses | Hosting and Webmaster tools | Shoes | Jewelry | Sport and Outdoor | Pet Care | Software| Travel | x area| Indonesia| Australia
Copyright 2016 and beyond.