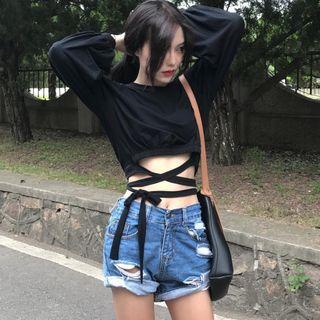 Crop top goes for playful contrast with its full-length sleeves framing the midriff-baring cut. Self-tie straps wrap around the waist to emphasize your figure better. Size runs very small. Color: White, Materials: Cotton, Size: Total Length: 41cm, Sleeve...
---
Brand from China: Amanee. Color: Nude, Materials: Polyester, Size: One Size: Total Length: 71cm, Bust: 74cm, Care: N/A
---
Results from Amazon.com...
Search for brand:Amanee: on Amazon...
About Us | Contact Us | Privacy Policy | Terms of Use | Support Centre | Partners| Articles
Automotive | Books and Media | Health and Beauty | Games and Toys | Home and Garden | Electronic | Eye Glasses | Hosting and Webmaster tools | Shoes | Jewelry | Sport and Outdoor | Pet Care | Software| Travel | x area| Indonesia| Australia
Copyright 2016 and beyond.