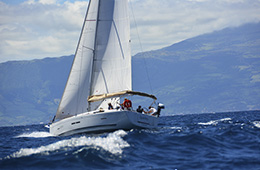 Four Islands by Yacht - Premium Package
Premium vacation package to Faial island - includes flights, hotel, transfers and stargazing experience.
Price: $2749.00 from Azores Getaways
5-Day Theme Park Package Tour in Orlando (Universal+Islands of Adventure+Orlando International Premium Outlets) **With Airport Transfers**
---
The Royal is a smart, modern hotel ideally located in downtown St Helier. There is live entertainment in the hotel bar and the outdoor boulevard terrace area is very popular in the evenings with locals and guests alike. The hotel also has a luxury spa,...
---
Take a wonderful New Zealand tour! Visit Bay of Island, Auckland, Rotorua and Waitomo Caves in just one week with the perfect New Zealand itinerary!
---
Our Info: About Us | Contact Us | Privacy Policy | Terms of Use | Support Centre
Automotive | Tobacco Products | Electronics | Software | Jewelry | Books and Magazines | Web Hosting | Hotel, Tour and Travel Pet Care | Medical Supply | Furnitures | Health and Beauty| Aqiqah
Copyright © 2016 CozShopping.com. All Rights Reserved.