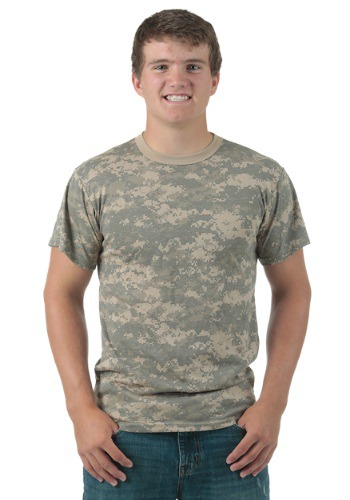 Are you ready for combat? Does your shirt blend into the environment? It should if you plan on trekking around in the desert, looking for hostiles. This Adult Vintage ACU Digital Camo T-Shirt helps you with that. Don't worry, though. It does NOT blend...
---
Camouflage seems like an important part of any army, but actually soldiers didn't start regularly wearing camo uniforms until fairly recently! Before militaries started going really high tech (with things like lamps and telescopes) a couple hundred years...
---
You won't want to embark on an expedition into the desert without bringing absolutely everything you need for the journey. When the nearest convenience store could be hundreds of miles away, you can't afford to forget anything. But one of the most important...
---
Results from Amazon.com...
Sorry, no results from Amazon were found!
Our Info: About Us | Contact Us | Privacy Policy | Terms of Use | Support Centre | Partners| Articles | Salonhive.com
Copyright © 2016 CozShopping.com. All Rights Reserved.