Flared vintage-style shorts colorblocked in tones of green. Trim throughout striped in tones of grey. Welt pockets at front. Tonal stitching. Zip fly.
---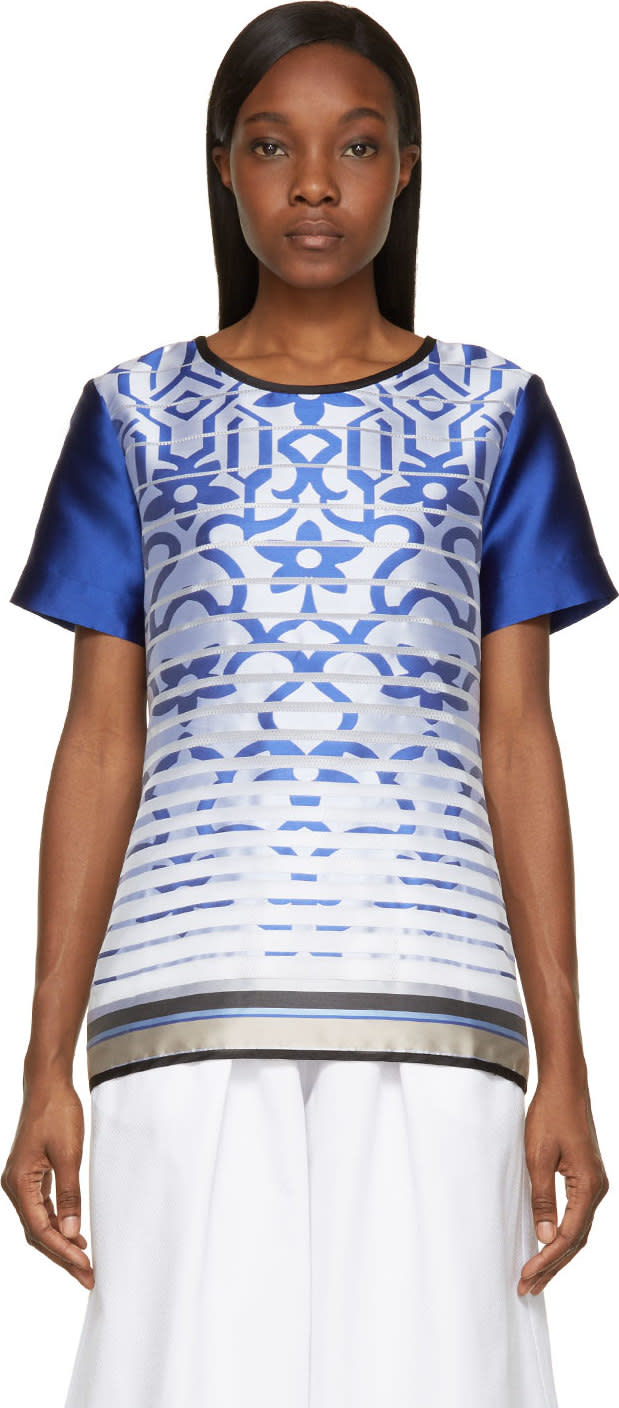 Short sleeve t-shirt in powder and royal blues. Scoopneck collar. Jacquard floral pattern throughout. Alternating stripes throughout in patterned textile and sheer organza. White mesh lining. Tonal stitching.
---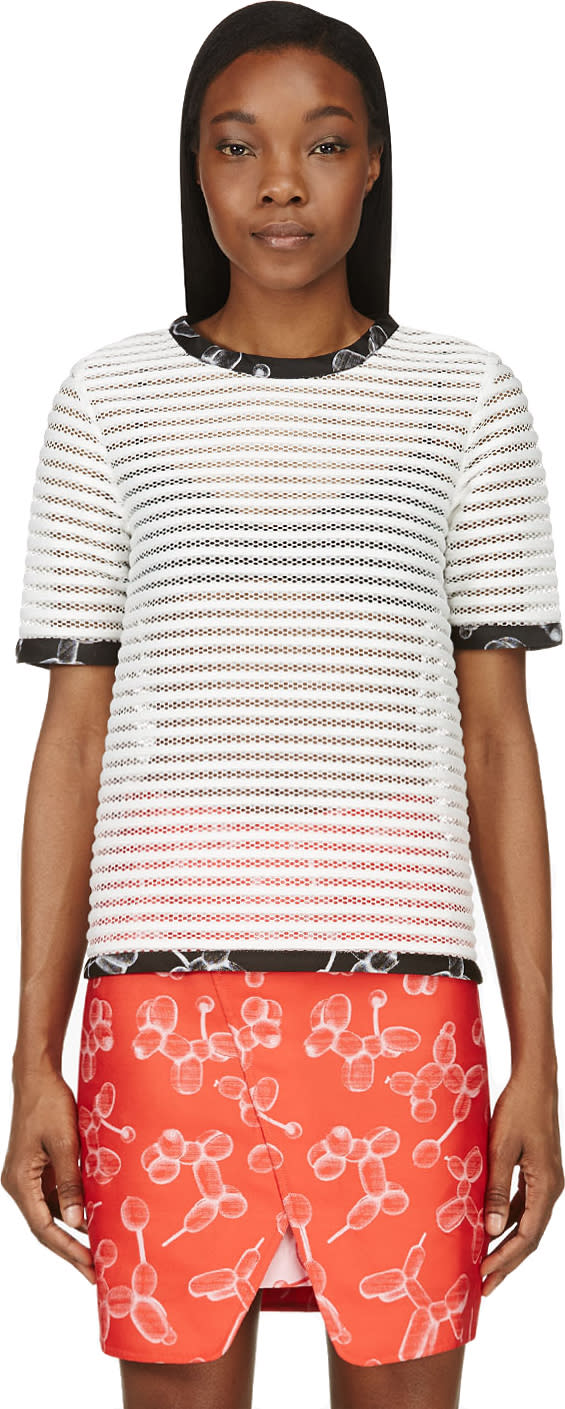 Short sleeve semi-sheer boxy t-shirt in white. Raised ribs throughout with tonal mesh backing. Trim at hems throughout patterned in black and grey. Crewneck collar. Zip closure at back. Tonal stitching.
---
Results from Amazon.com...
Sorry, no results from Amazon were found!
Our Info: About Us | Contact Us | Privacy Policy | Terms of Use | Support Centre | Partners| Articles | Salonhive.com
Copyright © 2016 CozShopping.com. All Rights Reserved.