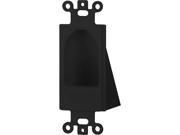 DATACOMM ELECTRONICS 45-0004-BK Reverse Nose Décor Insert (Black) Color: Black Electrical Outlet Plug Type: Faceplate Insert
---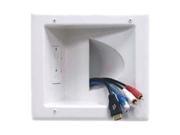 DataComm Electronics 45-0031-WH Recessed Low Voltage Media Plate with Duplex Receptacle Type: Faceplate
---
DATACOMM ELECTRONICS 46-1809-BK HDMI(R) 18Gbps Cable (9ft)
---
Results from Amazon.com...
Sale Unit: KIT. Brand: Brady. Brady Part Number: BMP41-KIT-VD. Print Method: Thermal Transfer. Maximum Label Width: 1 in.
---
Easy-on, easy-off with quick release belt clip, Belt clip swivels so the holster moves with you and the tools stay out of the way. Datacomm scissors have serrated blades & ergonomic handles.. SurePunch Pro punchdown tool terminates cable with a single...
---
Our Info:
About Us | Contact Us | Privacy Policy | Terms of Use | Support Centre
Automotive | Tobacco Products | Electronics | Software | Jewelry | Books and Magazines | Web Hosting | Hotel, Tour and Travel
Pet Care | Medical Supply | Furnitures | Health and Beauty
Partners | Articles | Salonhive.com
Copyright © 2016 CozShopping.com. All Rights Reserved.