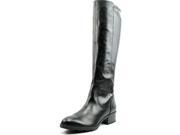 Donald J Pliner Aliya-01 Women US 6.5 Black Knee High Boot Brand: Donald J Pliner Type: Boots Color: Black Occasion: Everyday Material: Synthetic Age Group: Adult Gender: Female Condition: New
---
"Slip on an easy style with the Edell loafer from Donald J Pliner. Crackled calf and microfiber provides a handsome complement to the flexible, sporty rubber outsole."
---
Donald J Pliner Reece-A7 Women US 5 Gray Ankle Boot Brand: Donald J Pliner Type: Boots Color: Grey Occasion: Everyday Material: Synthetic Age Group: Adult Gender: Female Condition: New
---
Results from Amazon.com...
Our Info:
About Us | Contact Us | Privacy Policy | Terms of Use | Support Centre
Automotive | Tobacco Products | Electronics | Software | Jewelry | Books and Magazines | Web Hosting | Hotel, Tour and Travel
Pet Care | Medical Supply | Furnitures | Health and Beauty
Partners | Articles | Salonhive.com
Copyright © 2016 CozShopping.com. All Rights Reserved.