DEEPCOOL Gamer Storm CAPTAIN 360EX CPU Liquid Cooler AIO Water Cooling Ceramic Bearing Pump Visual Liquid Flow with 120mm PWM Fan Rubber Coating Deep Silent Support LGA 2011-v3 Type: Liquid Cooling System Block Compatibility: Intel Socket 150W LGA-2011-V3/LGA2011/LGA1366/...
---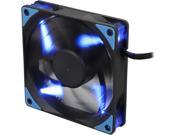 DEEPCOOL TF120 BLUE - FDB Bearing 120mm Blue LED Silent PWM Fan for Computer Cases Type: Case Fan Bearing Type: Fluid Dynamic RPM: 500±200 -1800±10%RPM Air Flow: 76.52CFM(12V)/ 58.39CFM(7V) Noise Level: 17.6~31.3dB(A) Color: Blue Compatibility:...
---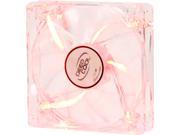 DEEPCOOL XFAN 120L/R Hydro Bearing Transparent Fan with Red LED Type: Case Fan Bearing Type: Hydro Bearing RPM: 1300+/-10%R.P.M Air Flow: 1300±7%RPM Noise Level: 26dB(A) Compatibility: Case Dimensions: 120x120×25mm
---
Results from Amazon.com...
An optimized ATX chassis with an integrated 360mm radiator liquid cooling system. Integrated remote-control RGB lighting system for ROG logo, water block, reservoir and LED strips. Two fixing positions for 3.5'' HDD cage to offer a flexible space for...
---
VR READY / Latest 7th Gen. Intel i5-76000k 3.8 GHz Quad-Core / 8GB DDR4 2400MHz Red LED / 1TB 7200 RPM HDD / 128GB SSD / Windows 10 Home 64Bit Full Retail Version. MSI GeForce GTX 1060 6GB GDDR5 Gaming GPU with LED's / AsRock Killer SLI/AC Z270 with on-board...
---
Our Info:
About Us | Contact Us | Privacy Policy | Terms of Use | Support Centre
Automotive | Tobacco Products | Electronics | Software | Jewelry | Books and Magazines | Web Hosting | Hotel, Tour and Travel
Pet Care | Medical Supply | Furnitures | Health and Beauty
Partners | Articles | Salonhive.com
Copyright © 2016 CozShopping.com. All Rights Reserved.