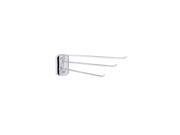 Chrome 3-Arm Towel Rack Decko Towel Bars 38190 725113381906 Selling Unit: Each
---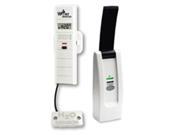 Decko Products 6993463 Monitor Pump Power Wirelss Rmt
---
Results from Amazon.com...
Great for camping, concerts in the park, outdoor parties at the beach or in your back yard. Each holder stakes easily into the ground, fits a variety of bottles and cans including cozies and insulated tumblers. Made of solid welded steel construction...
---
Can be used for any brand door opener. Ideal for mounting opener head unit from ceiling or rafters.
---
Chrome Paper Towel Holder. Perfect For Heavy Use. Has A Nice, Clean Finish To It. Holds The Towel Roll Tightly, But Still Allows It To Spin Easily. Measurements Are 11-3/4" X 1-1/2".
---
Our Info:
About Us | Contact Us | Privacy Policy | Terms of Use | Support Centre
Automotive | Tobacco Products | Electronics | Software | Jewelry | Books and Magazines | Web Hosting | Hotel, Tour and Travel
Pet Care | Medical Supply | Furnitures | Health and Beauty
Partners | Articles | Salonhive.com
Copyright © 2016 CozShopping.com. All Rights Reserved.