Cuisinart CBK-200 2-Pound Convection Automatic Breadmaker Features: Easy Choices: 16 preprogrammed menu options, 3 crust colors, and 3 loaf sizes offer over 100 bread, dough/pizza dough, sweet cake and jam choices. Healthy Options: Low Carb and Gluten-Free...
---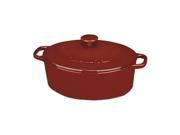 Cuisinart Chef's Classic CI755-30CR Casserole Type: Casserole Color: Red Color Mapping: Red Material: Cast Iron Item Count: 2 Piece: 5-1/2-Quart Covered Casserole Oven Safe: Yes Dishwasher Safe: Yes Features: Cast Iron Construction Provides superior...
---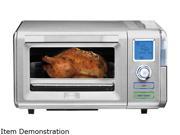 Cuisinart CSO-300C Combo Steam + Convection Oven Capacity: 0.6 cu. ft. Functions: Bread/Bake/Broil/Keep Warm Convection: Yes Digital/LED Display: Yes Features: Yields healthier results with steam heat (no oil required) Cooks up to 40% quicker than conventional...
---
Results from Amazon.com...
Our Info:
About Us | Contact Us | Privacy Policy | Terms of Use | Support Centre
Automotive | Tobacco Products | Electronics | Software | Jewelry | Books and Magazines | Web Hosting | Hotel, Tour and Travel
Pet Care | Medical Supply | Furnitures | Health and Beauty
Partners | Articles | Salonhive.com
Copyright © 2016 CozShopping.com. All Rights Reserved.