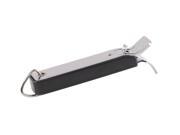 Bradshaw, 11850, Can Tapper With Ring And Bottle Opener Selling Unit: Each
---
Results from Amazon.com...
Non-stick interior. 3.3mm gauge construction provides superior heat distribution. Ergonomic, heat-resistant, soft-touch handles. Free of PFOA, PTFE and Cadmium. High-temp exterior finish.
---
Aluminum and stainless steel layers evenly distributes heat throughout the entire vessel. Riveted cast hollow core handles stay cool on stovetop. stainless steel interior will not react with foods. Safe for oven, dishwasher, and all stovetops, including...
---
Thick, even-heat aluminum-encapsulated base for superior cooking. Ergonomic, heat-resistant handle with thumb indent for added control in the kitchen. Brushed stainless interior and high polish exterior for long lasting durability. Glass lids allow one...
---
Our Info:
About Us | Contact Us | Privacy Policy | Terms of Use | Support Centre
Automotive | Tobacco Products | Electronics | Software | Jewelry | Books and Magazines | Web Hosting | Hotel, Tour and Travel
Pet Care | Medical Supply | Furnitures | Health and Beauty
Partners | Articles | Salonhive.com
Copyright © 2016 CozShopping.com. All Rights Reserved.