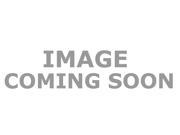 Bematech CR1000S-GY CR3000 Series 16"WÂ  X 16.5"D X 3.9"H TITAN JR - GRAY with Stainless Steel Front Plate Type: Cash Boxes & Trays Color: Gray Sizes/Dimensions: Dimension: 16.50" x 16.10" x 3.90" Weight: 17.00 lbs. Specifications: Bill and coin tray:...
---
Results from Amazon.com...
Sorry, no results from Amazon were found!
Our Info:
About Us | Contact Us | Privacy Policy | Terms of Use | Support Centre
Automotive | Tobacco Products | Electronics | Software | Jewelry | Books and Magazines | Web Hosting | Hotel, Tour and Travel
Pet Care | Medical Supply | Furnitures | Health and Beauty
Partners | Articles | Salonhive.com
Copyright © 2016 CozShopping.com. All Rights Reserved.