Belwith Bwg2 06 1-.25 In. Knob - Kensington Brass
---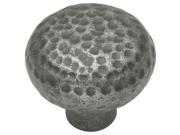 Belwith Bwm671 15B 1-.25 In. Knob - Old English Pewter
---
Results from Amazon.com...
Brass Knob/Mortise Lock Combo. Brass plated, steel plates and knobs. Key activated inside and outside. Requires mortise cutout. Made with the highest quality.
---
Keyed Chain Door Fastener. Secures door while allowing opening for viewing or ventilation. Can be unlocked with key from inside or outside. Uses Ilco Key blank Y1301122R True Value #584631 or Ilco True Value Brand Y13TV, Key blank True Value #157560....
---
Made of zinc. 3 inches center-to-center. Available in various finishes. Includes mounting hardware. Dimensions: 5.38W x 1D x 0.88H in..
---
Our Info:
About Us | Contact Us | Privacy Policy | Terms of Use | Support Centre
Automotive | Tobacco Products | Electronics | Software | Jewelry | Books and Magazines | Web Hosting | Hotel, Tour and Travel
Pet Care | Medical Supply | Furnitures | Health and Beauty
Partners | Articles | Salonhive.com
Copyright © 2016 CozShopping.com. All Rights Reserved.