ALFAPARF U-HC-5786 Semi Di Lino Diamante Color Protection Conditioner - 8.45 oz - Conditioner Type: Shampoos & Conditioners
---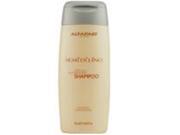 Semi Di Lino Diamond Illuminating Conditioner 8.4 Oz
---
Results from Amazon.com...
200ml/6.76oz. Semi Di Lino Reconstruction.
---
It enriches the hair fiber, reducing surface roughness and leaving the hair extremely soft and shiny. Provides softness and luminosity. Instantly leaves hair visibly soft and shiny. Does not weigh hair down.
---
Illuminating Serum. Revitalizes dull hair. Protects hair from humidity and thermal damage. Adds shine and protection.
---
Our Info:
About Us | Contact Us | Privacy Policy | Terms of Use | Support Centre
Automotive | Tobacco Products | Electronics | Software | Jewelry | Books and Magazines | Web Hosting | Hotel, Tour and Travel
Pet Care | Medical Supply | Furnitures | Health and Beauty
Partners | Articles | Salonhive.com
Copyright © 2016 CozShopping.com. All Rights Reserved.