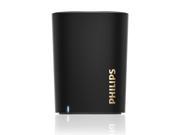 Philips BT100B Portable Wireless Speaker (Refurb) Color: Black
---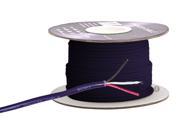 ThruSound Purple 14AWG 2-Conductor In-Wall/In-Room Speaker Wire Type: Speaker Wires Type: Others Color: Purple Connector Number: 2 Conductor: Oxygen-free Copper Conductor Length: 150 ft.
---
Results from Amazon.com...
Industry compatible with all major brands: Sony, Vizio, Pioneer, Elite, Yamaha, Denon, Marantz, Polk Audio, NAD, LG. Optimize Dolby Digital and DTS Digital Surround Sound. Highly polished light transmitter with Gold plated Tips. Perfect-Flex Jacket for...
---
Our Info:
About Us | Contact Us | Privacy Policy | Terms of Use | Support Centre
Automotive | Tobacco Products | Electronics | Software | Jewelry | Books and Magazines | Web Hosting | Hotel, Tour and Travel
Pet Care | Medical Supply | Furnitures | Health and Beauty
Partners | Articles | Salonhive.com
Copyright © 2016 CozShopping.com. All Rights Reserved.